Limpet dams have our clients' seal of approval
Our limpet dams can help you get your project home and dry thanks to clever use of physics to create a secure seal for underwater tasks.
Introducing Limpet Dams
Tackling a task below the waterline doesn't have to complicated. Tried and tested Limpet Dams are a trusted solution used on projects across the world to provide a safe, dry haven for underwater projects.
A Limpet Dam is a steel structure that can be precisely positioned below the water line beside the site of interest. Water is then carefully removed from the structure, allowing the external pressure to create a water-tight seal so engineers to undertake essential works while keeping their feet dry. The technology used is so effective that it can maintain a dry environment regardless of project time or the state of the tide.
Limpet Dams work with the water rather than against it, offering a much safer and more cost-effective solution than traditional full pile and ground anchor options that must be installed by trained divers. In fact, Limpet Dams can be put in place with minimal disruption to both the project and the local environment. This reliable method also reduces risk, providing a secure and protective hub that provides a challenge-free working environment for as long as it takes for the task to be completed.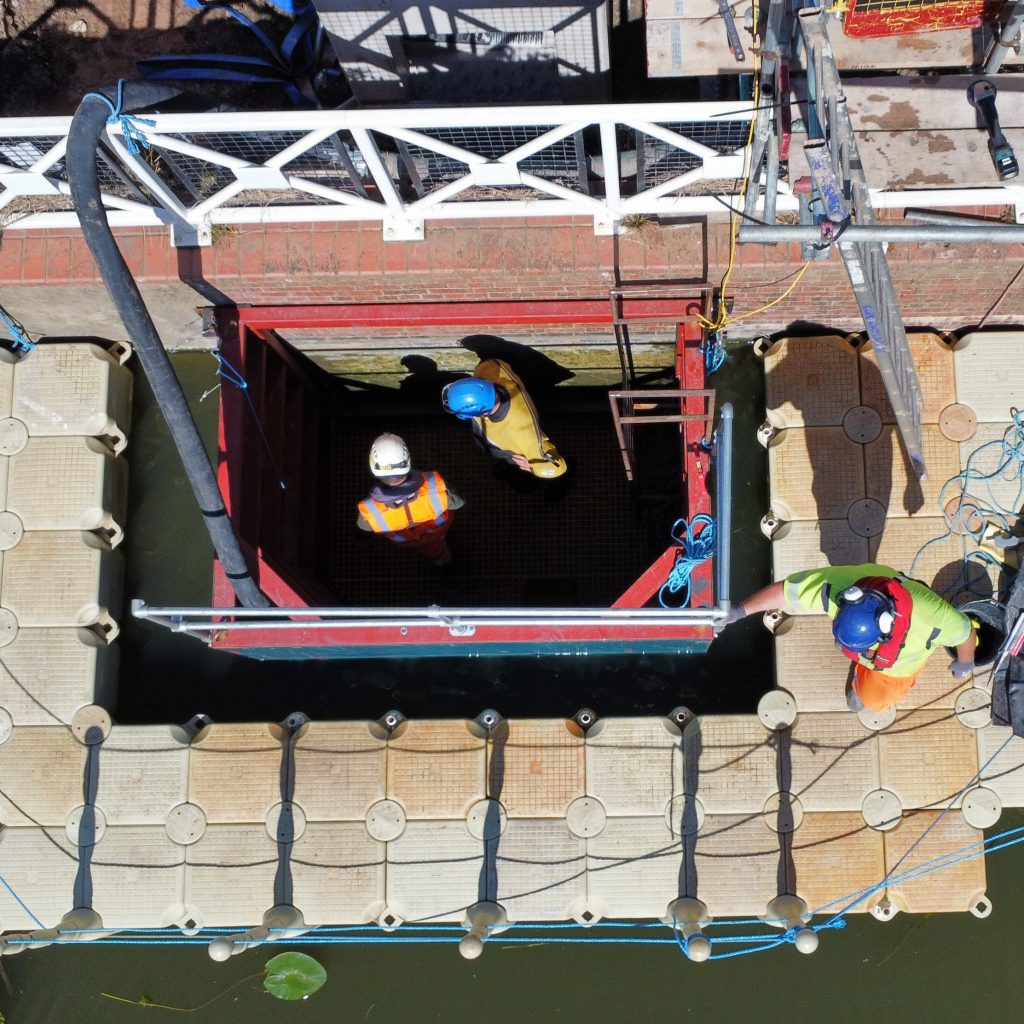 Why choose us?
The highly-trained team at Robert Nicolas Ltd has years of experience delivering, installing and managing Limpet Dams on a huge range of different projects and sites. Our experienced civil engineers understand the difficulties watercourses can pose and as a result they are always prepared to adapt to the specific complexities of each individual site.
We take pride in our ability to cut time and costs throughout the entire process, from enquiry and installation to maintenance and removal. Our proven solutions and expansive knowledge of temporary dam solutions makes it easy for us to ensure a controlled environment that reduces risk while helping you achieve your goals.