Our team can provide bathymetric surveys for both inland water way projects
Bathymetric Surveys
We can provide bathymetric surveys for both inland water way projects and near shore coastal projects. Detailed underwater reports that provide depth measurements whilst also mapping underwater features creating a bed profile image.
We utilise Multi-beam surveying which is a multibeam echo sounder attached to a boat that sends out a wide array of beams across a "swath" of the waterbody floor.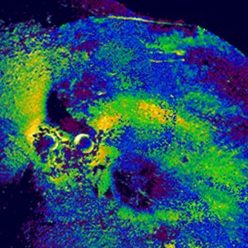 Why choose us?
At Robert Nicolas Ltd we have years of experience working on sites across the UK. Often at the forefront of the latest in temporary dam innovation, we pride ourselves on our ability to apply our knowledge to even the most challenging of sites. Site specific cofferdam solutions are no different, and our engineers have spent many years successfully designing and installing dams that meet the requirements of incredibly complex sites without the need for any delays or additional costs.
The safety of your workers and protection of your site are paramount. By relying on our highly-trained engineers to install your site specific dam, you can take the risk out of temporary works with a proactive solution that prevents any issues further down the line.
Contact Us Today About Your Next Project