Survey Core Drilling
Core drilling surveys to obtain depth and formation information.
Introducing our survey core drilling services
Our expert teams can carry out survey core drilling to obtain depth and formation information or sample analysis reporting around and below the waterline.
We can work with the client or survey engineers on site to drill at specific points or selected random locations.
We can provide instant detailed information or present the results in the form of a report with video and photographic inclusion if required.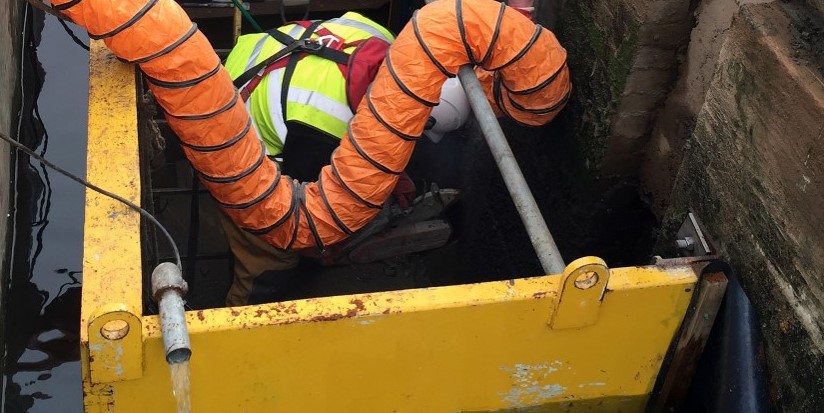 Why choose us?
The highly-trained team at Robert Nicolas Ltd has years of experience delivering, installing and managing Limpet Dams on a huge range of different projects and sites. Our experienced civil engineers understand the difficulties watercourses can pose and as a result they are always prepared to adapt to the specific complexities of each individual site.
We take pride in our ability to cut time and costs throughout the entire process, from enquiry and installation to maintenance and removal. Our proven solutions and expansive knowledge of temporary dam solutions makes it easy for us to ensure a controlled environment that reduces risk while helping you achieve your goals.