Bespoke Cofferdam Solutions
Our team uses site specific cofferdams to deliver a safe and secure environment on projects with unusual specifications.
Site Specific Cofferdam Solutions
Some sites can pose a unique set of challenges and concerns that simply can't be bypassed with pre-made dams. In these cases, site specific cofferdams are the ideal solution, providing carefully designed and adapted temporary dams that are guaranteed to keep your project high and dry.
By choosing a carefully engineered site-specific solution, you can save money while managing site risk and preventing any unforeseen delays. The flexible overall design of our cofferdams makes it easy to apply to a unique layout and makes it impenetrable regardless of water flow and tides. Cofferdams also leave subsurface undisturbed, reducing the impact on the environment.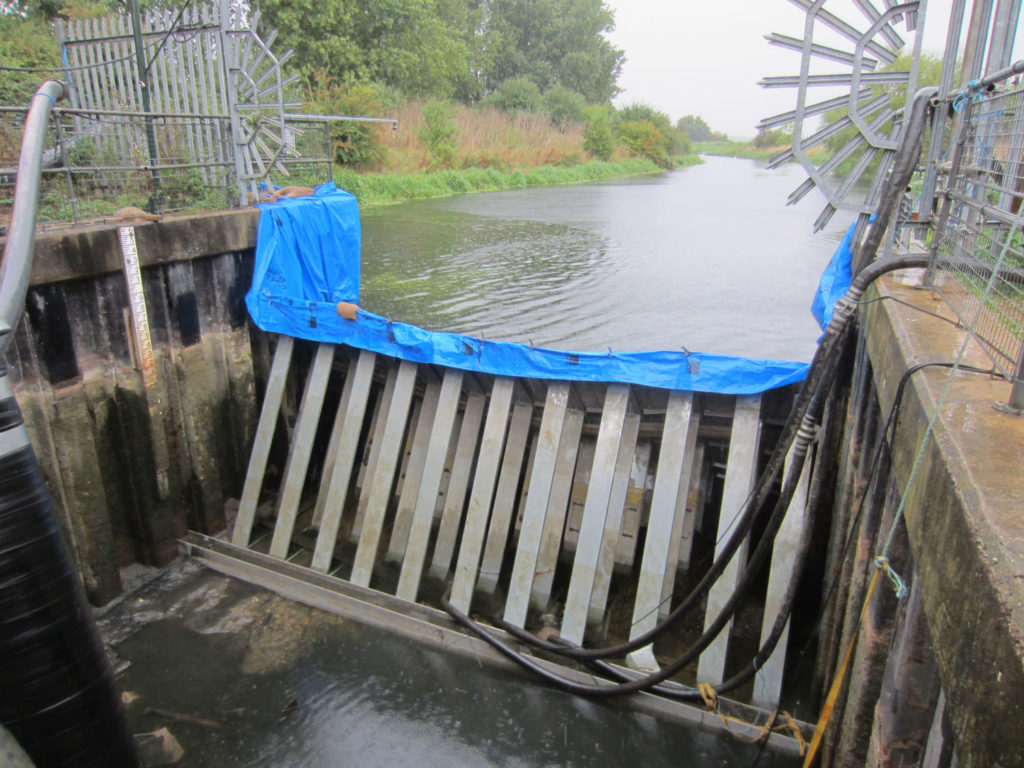 Our Cofferdams
Our cofferdam technology is the result of many years of development, so we're confident our bespoke cofferdams will help you achieve your goals as quickly and smoothly as possible. Durable and reliable, our portable dams can be delivered in a huge range of sizes and shapes so they can be adapted to any large or unusual site.
Water depths 0.45m to 3.0m
Over 1 kilometre held in stock
Emergency response available 24hrs a day
7 height variants available
Why choose us?
At Robert Nicolas Ltd we have years of experience working on sites across the UK. Often at the forefront of the latest in temporary dam innovation, we pride ourselves on our ability to apply our knowledge to even the most challenging of sites. Site specific cofferdam solutions are no different, and our engineers have spent many years successfully designing and installing dams that meet the requirements of incredibly complex sites without the need for any delays or additional costs.
The safety of your workers and protection of your site are paramount. By relying on our highly-trained engineers to install your site specific dam, you can take the risk out of temporary works with a proactive solution that prevents any issues further down the line.
Contact Us Today About Your Next Project