We provided a range of entry and inspection solutions to both infrastructure and utilities
Confined Space Surveys
We provided a range of entry and inspection solutions to both infrastructure and utilities clients which facilitates the survey of confined structures such as culverts, pipelines and other underground assets. We can either utilise remotely operated vehicles equipped with live feed audio visual equipment (ROV/CCTV) or by provision of a specialist confined space entry team.
Many of the structures that we inspect carry water or waste fluid such as sluice structures, box weirs and culverts and this is where we make use of our specialist access solutions and temporary dams. To divert or withhold the flow and allow safe, controlled access to a confined space.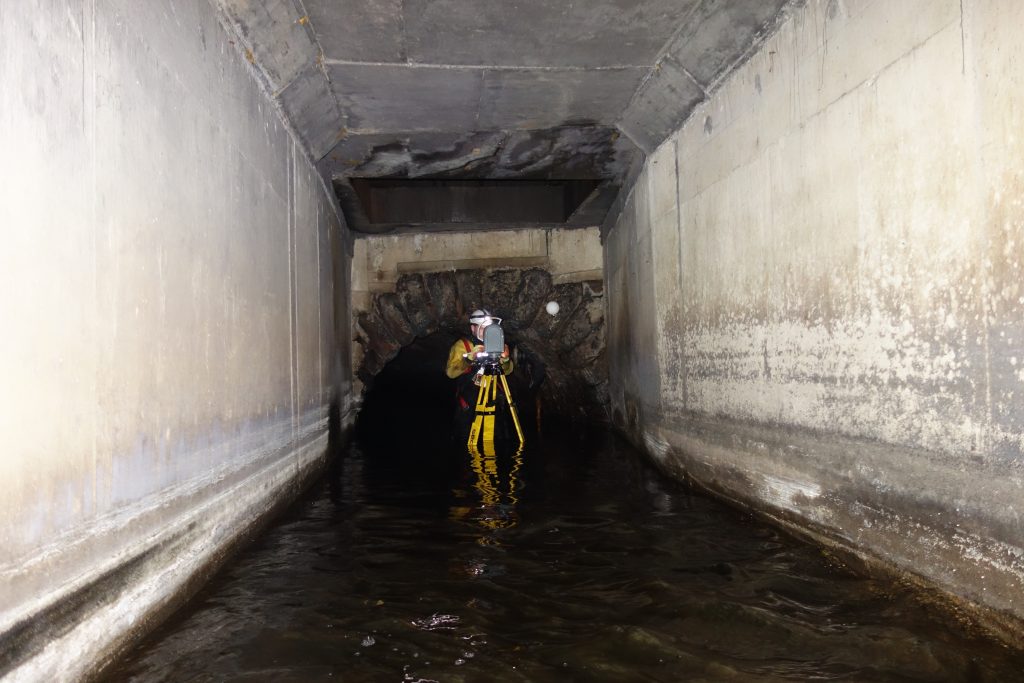 Why Choose Us?
The growing team at Robert Nicholas Ltd are all highly skilled and experienced civil engineers and contractors. We're at the forefront of design and innovation, with firsthand knowledge of the strengths and pitfalls of other products and methods available. It is this knowledge that has inspired us to adapt Geodesign Barriers into the durable and secure temporary works solution our customers now rely on.
We take the trust placed in our team very seriously. With the help of empirical testing both in the field and simulation, our experts use their knowledge and experience to carefully control the environment around them, mitigating risks and working closely with our customers to achieve a shared objective with speed and efficiency.
Contact Us Today About Your Next Project