Your contractors shouldn't need nerves of steel
Our tested and proven steelworks provide a safe and secure framework, so you can keep your project moving.
Introduction to Structures maintenance
As an experienced and trusted provider of steel fabrication services, we have gained years of experience designing, detailing  and installing metalwork and structural steelwork for construction projects of all shapes and sizes. At the heart of our business is our desire to provide a safe and protective working environment – meeting government guidelines as well as our own incredibly high standards.
Our fabrication and installation services are implemented using the latest software and technology, making the process of designing and producing steelwork significantly faster and more efficient. Our thorough design work also means that all of our creations are empirically proven before they're put out in the field, so there are no unwanted surprises.
Thanks to our efficient team, we can also provide an expert delivery and installation service, which provides our clients with peace of mind and takes the risk out of arguably the most challenging aspect of steelwork.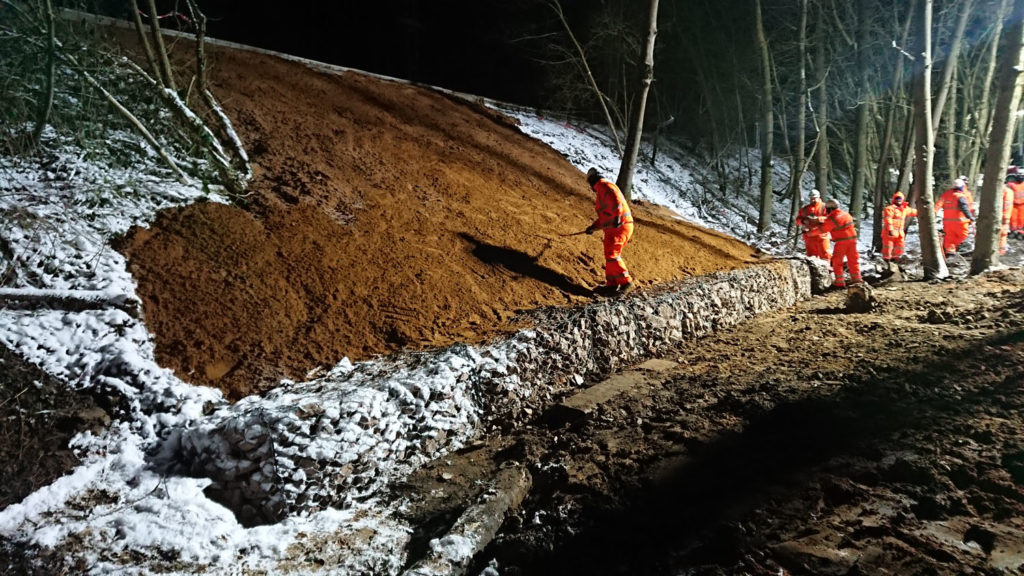 Water depths 0.45m to 3.0m
Over 1 kilometre held in stock
Emergency response available 24hrs a day
7 height variants available
Why choose us?
Our team have many years of experience under their belts, so they can work quickly and efficiently without sacrificing quality. Whether you require a small number of steel beams or a series of metal framed buildings, our dedication to the creation and installation of a faultless final product is just as prominent.
And at Robert Nicholas Ltd, our commitment doesn't just end because your steelwork is in place. We're devoted to providing excellent customer service throughout your entire project, helping you monitor your framework and prevent any issues further down the line.